If you don't love your first pair of underwear or socks, we'll send you a different size or style, or issue you a full refund. No return required.
To claim the Try On Guarantee, go to the Orders & Returns dashboard in your account and click Return/Exchange. You'll see Try On Guarantee instructions for eligible items only, which are limited to underwear and socks. The Try On Guarantee only applies to one pair of underwear or socks within 30 days of receipt, but if you're having trouble finding the right size or style for you, contact us and we'll help you out.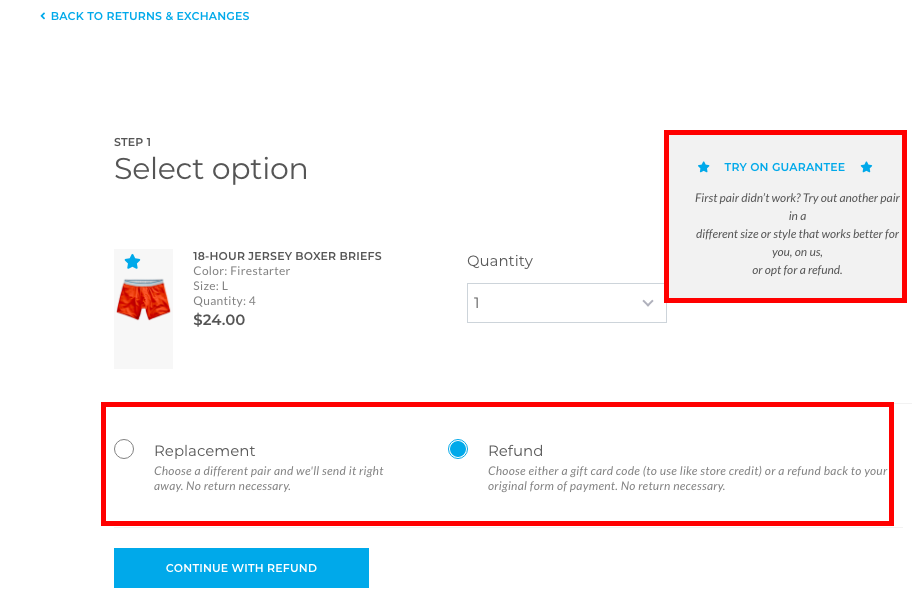 If you'd like to claim the Try On Guarantee for Merino Long Underwear, WARMKNIT Long Underwear, Tech Cashmere Long Underwear, AIRKNITx Performance Tights, or Cashmere Socks, note that you'll only be able to receive digital store credit. Use the Contact Us form and we'll get it processed for you.
Canadian customers can receive a refund under the Try On Guarantee, which doesn't cover the non-refundable international surcharge.